thumb|300px|left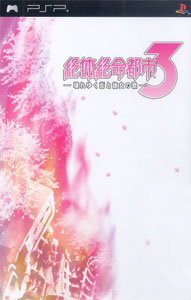 Leaving his home for a new life in a Megapolis as a university student is a dream come true for Naoki (or Rina, if you have chosen to play the game as a girl). However, the dream soon turned into a nightmare when an earthquake struck and destroyed the city, with Naoki/Rina trapped in a tunnel. Now they must survive the catastrophe using wit, physical prowess and luck, rescue other survivors trapped in the debris and run to find reinforcements, or any sort of help.
Ad blocker interference detected!
Wikia is a free-to-use site that makes money from advertising. We have a modified experience for viewers using ad blockers

Wikia is not accessible if you've made further modifications. Remove the custom ad blocker rule(s) and the page will load as expected.